Summer Treatment Program Pre-K
Based on the nationally acclaimed Summer Treatment Program, the Summer Treatment Program for Pre-Kindergarteners (STP Pre-K) is a comprehensive school readiness program for children entering kindergarten with behavioral, emotional and learning challenges.
Program Dates: June 20 - August 3, 2023
Program Goals
Led by Dr. Paulo Graziano, our Summer Treatment Program for Pre-Kindergarteners (STP-PreK) aims to help rising kindergarteners to:
Develop problem-solving and social skills to improve friendship

Improve academic skills needed to succeed in kindergarten

Improve ability to focus and follow classroom rules and routines

Improve emotional functioning, self-control skills and self-esteem

Build a positive attitude towards learning and school

Build independent organizational and self-care skills

Build teamwork, good sportsmanship and basic sport skills
Treatment includes individually adapted reward and response-cost programs aimed at improving behavior, academic performance and social skills. Treatment plans and strategies are continuously monitored and modified as necessary.
Parenting Strategies
Parents will participate in weekly evening meetings and learn strategies to improve children's behavioral and emotional functioning as well as promote school readiness. The curriculum is based on our School Readiness Parenting Program which includes components adapted from the internationally recognized Parent-Child Interaction Therapy (PCIT) program. The program will provide parent skills to be ready for kindergarten including techniques to:
Reduce problem behaviors
Promote learning and academic success
Promoter better communication with their children
Work effectively with

 

teacher

 

to maximize long-term school success
Program Staff
The STP-PreK employs a high staff-to-child ratio of 1:3, implemented by trained counselors and educational specialists. Staff are supervised by doctoral level psychologists at the Center for Children and Families, an organization with more than 25 years of experience in helping children succeed at home and school.
Eligibility
The program is open to children entering Kindergarten during Fall, with behavioral, attention, and/or emotional difficulties in preschool and/or currently have behaviors that are challenging to manage at home or school.
An initial assessment will be performed to determine if your child will benefit from this summer program. Referrals can be made by school personnel, mental health professionals, physicians, or parents.
How to Apply
If you are interested in applying for the STP Pre-K program, please call 305-348-1833 or email selfreg@fiu.edu. 
Enrollment is limited, and parents are encouraged to apply as early as possible. 
Daily Program Components:
Christopher's Story
Christopher's parents, Tim and Kayla, talk about the huge difference the STP Pre-K made for them and their son.
Work for STP Pre-K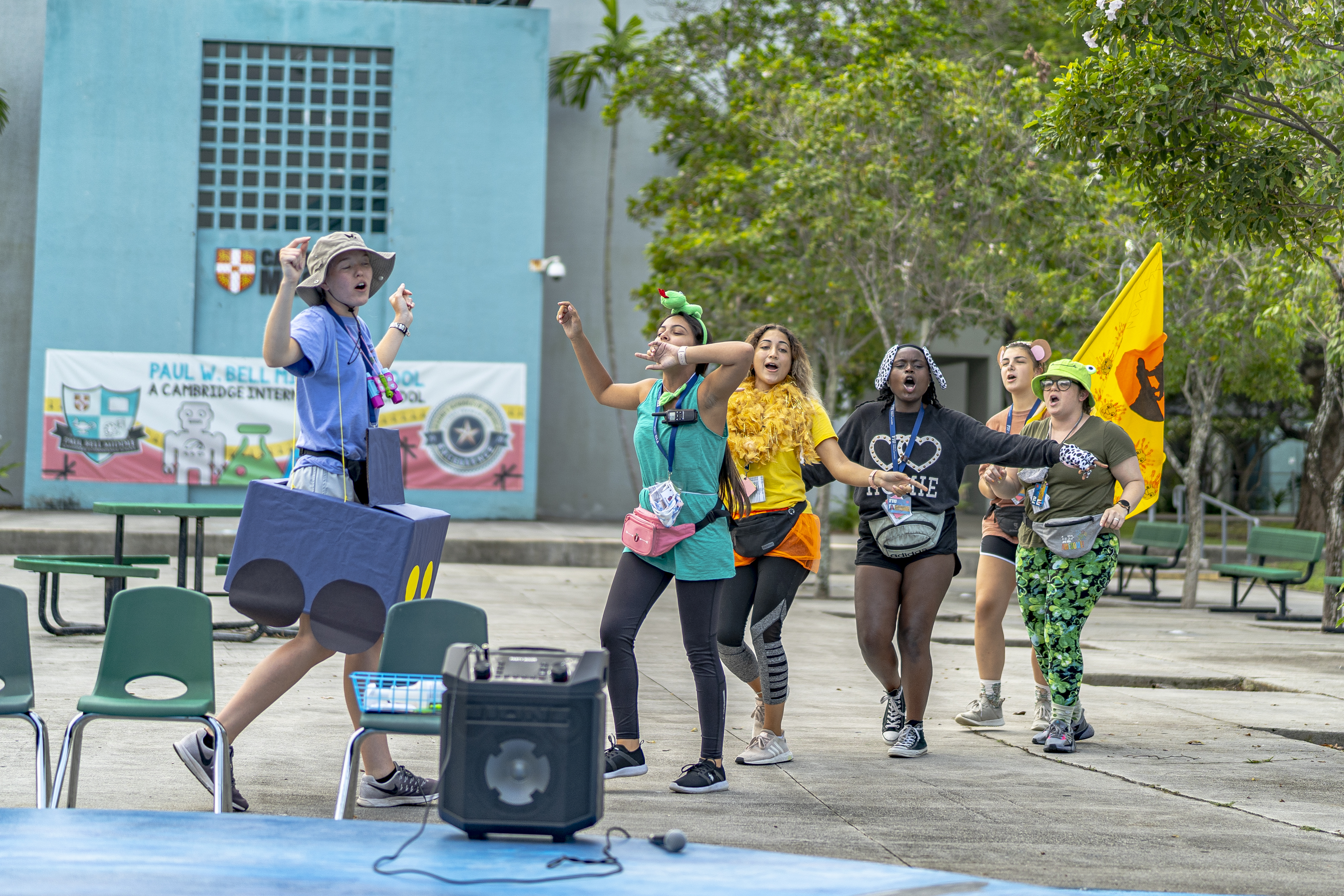 Summer positions are available for enthusiastic Counselors (new and returning), Lead Counselors and Teachers who are interested in gaining hands on child intervention work by helping young children and their families using evidence-based techniques to improve functioning, increase school readiness, and prepare children for kindergarten. Positions are available for undergraduate students, postbaccalaureate students, and graduate students.
Position Announcements: Please see the position announcements linked below for specific responsibilities, salary, hours, and dates.
TO APPLY, please fill out the STP PreK StaffGoogle Form Application: https://forms.gle/216RTBQoxYbngSC49
What is Needed:
Resume or CV
Please attach your current resume or CV in the Google Form application above.
Transcripts
Please send your current unofficial transcript or grade report the Google Form application above.
References
Applicants who are selected for an interview will be required to provide us with names and contact information for three recommenders.
Interviews
Completed applications are reviewed on a rolling basis to select applicants to interview. We will continue interviewing until all positions are filled.
Program Location
The Summer Treatment Program for Pre-Kindergarteners will be held at Paul Bell Middle School, 11800 NW 2nd Street, Miami, FL 33182, about 1.9 miles from the main entrance of FIU's Modesto A. Maidique Campus. Please do not contact Paul Bell Middle School with questions regarding the STP.
Some staff training activities will take place on the Modesto A. Maidique Campus.
Volunteers
 There are also volunteer counselor opportunities for interested high school, undergraduate and graduate students. As a student volunteer you will assist program staff in preparing/conducting classroom and recreational activities with the children attending the program, including learning how to implement behavioral, social-emotional, and academic interventions for young children. Hours earned would count towards community service requirements needed for graduation and college scholarships.
 Qualifications:
Must commit 2 days per week (10 hours a week)
Must be available for the duration of the program: June 20th to August 4th


Mandatory Program Training- June 13th – June 17th (8:00-5:00pm)

Willing to get a DCF Background Check at a cost
 TO APPLY, please fill out the STP PreKGoogle Form Volunteer Application: https://forms.gle/daSTCDX1tSMi9CJn6
For any questions regarding hiring or volunteering, please reach out to selfreg@fiu.edu