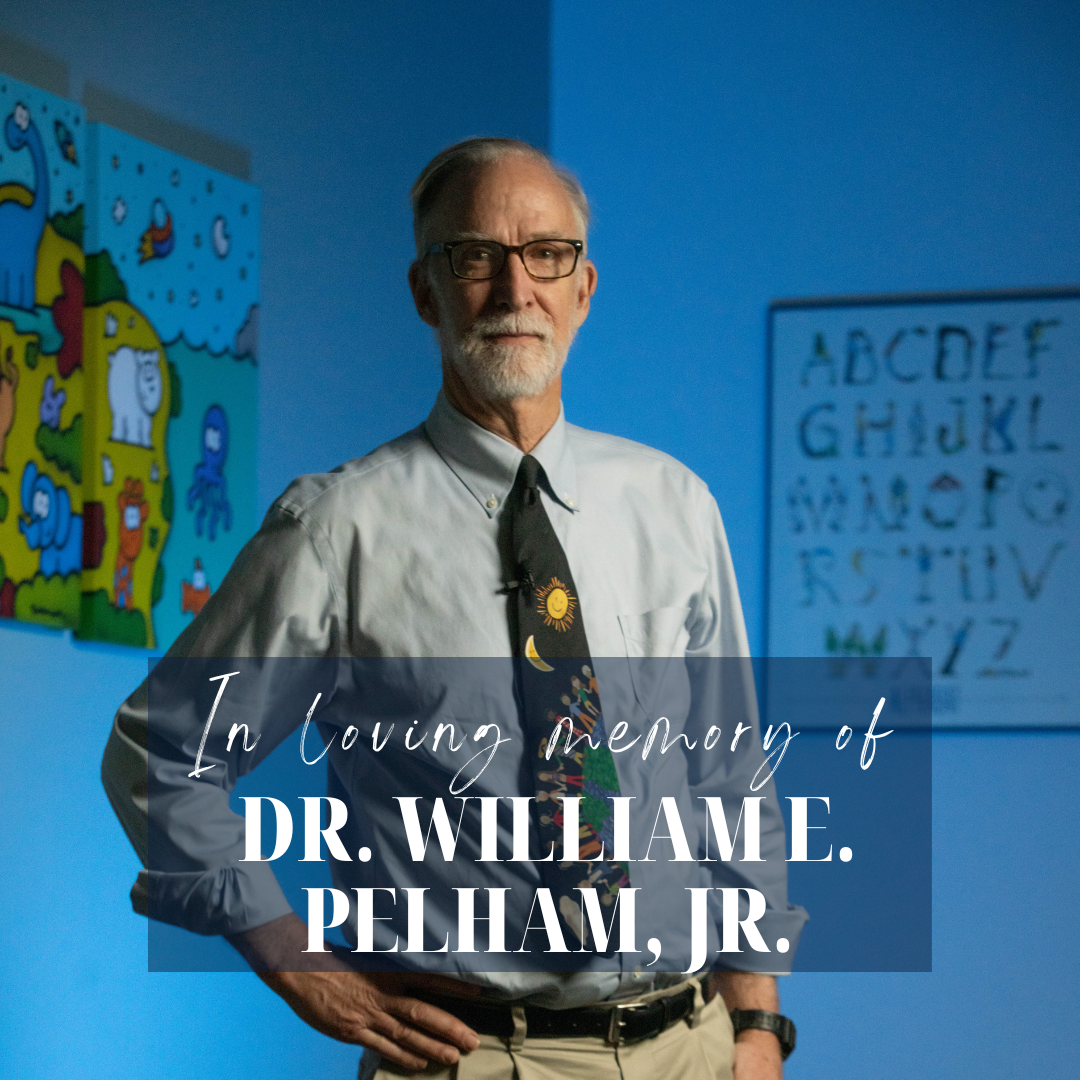 Dear members of the community,
It is with great sadness that we share news of the passing of William E. Pelham Jr., Founding Director of FIU's Center for Children and Families. Bill leaves a legacy of groundbreaking work that shaped the field of child and adolescent psychology and transformed the lives of countless children, adolescents, and their families all across the world including thousands in South Florida.
He guided the careers of graduate students, interns, and postdoctoral fellows. He supported early career psychologists and built the Center for Children and Families to a team of nearly 500 researchers, clinical psychologists, staff members and students working to advance the understanding and improve treatments of child and adolescent mental health.
Widely renowned as the foremost authority on the behavioral treatment of ADHD, Bill is credited with decelerating the role of medication-first treatment regimens in favor of more evidence-based treatment programs. He founded the Summer Treatment Program – a comprehensive summer camp for children with ADHD and related behavioral, emotional, and learning challenges – that has been recognized by the American Psychological Association and implemented across the U.S. and internationally. He was one of the lead researchers behind one of the largest long-term studies of youth with ADHD that advanced understanding of how treatment decisions and family dynamics can impact long-term outcomes. His work led the Society for Developmental and Behavioral Pediatrics to publish new clinical guidelines that strongly recommend behavioral intervention as the first-line treatment for youth with ADHD.
Bill came to FIU in 2010 to establish the FIU Center for Children and Families. Under his leadership, the Center recruited top psychologists and researchers who are focused on improving the lives of youth through interventions that can have lifelong impacts. He was named Distinguished University Professor of Psychology and Psychiatry in 2012 and served as the Department Chair of Psychology in the College of Arts, Sciences & Education from 2012 until 2017. Among his many awards, Bill was recognized for his scientific contributions to clinical psychology by the American Psychological Association and the Society for the Science of Clinical Psychology and for his trailblazing work in ADHD treatments by the Association for Behavioral and Cognitive Therapies. He received the FIU President's Council Worlds Ahead Faculty Award in 2019 and was recognized multiple times by the College of Arts, Sciences & Education for research and community engagement. In 2016, the Center for Children and Families received the Beacon Council's Life Sciences & Healthcare award – an accolade Bill was particularly proud of as it recognized the Center's significant contributions to the community in the areas of job creation, business expansion, corporate citizenship, and leadership.
One of the nation's top academic clinical psychologists, he authored nearly 500 peer-reviewed publications, was awarded more than $100 million in grants during his career and collaborated on many more grants as a co-investigator. He served as a consultant/advisor on ADHD and related topics to federal agencies and organizations and founded the Miami International Child and Adolescent Mental Health Conference (formerly the Niagara Conference) on evidence-based treatments for childhood and adolescent mental health problems.
He was a member of the American Board of Professional Psychology, Association for Behavioral and Cognitive Therapies, American Psychological Association, Society for Research in Child Development, American Association for the Advancement of Science, The Association for Child and Adolescent Mental Health, International Society for Research in Child and Adolescent Psychopathology, Association for Psychological Science and the Research Society on Alcoholism. He was also a Board Member for The Children's Trust in Miami and previously served as a Board Member for Our Kids of Miami-Dade/Monroe Inc. Most recently, Bill was selected as a member of the Academy of Science, Engineering & Medicine of Florida and will be inducted posthumously in November.
Prior to joining FIU, Bill served as SUNY Distinguished Professor at the State University of New York at Buffalo and director of the Center for Children and Families there. Earlier in his career, he taught at Washington State University, Florida State University, and the University of Pittsburgh. He was a licensed psychologist in Florida, New York and Pennsylvania.
He earned his B.A. from Dartmouth College and his Ph.D. in Psychology from the State University of New York at Stony Brook.
Beyond his academic accomplishments, Bill had a knack for dad jokes, loved to tell stories about his experiences growing up in the '60s, savored his black coffee (he counted his calories), was always ready to recommend a movie or restaurant, and took great pride in his impressive collection of red wines.
Bill is survived by his beloved wife, Maureen, who is a member of FIU's Office of Research and Economic Development team and their children, Will and Caroline.
In the coming weeks we will announce an event for the university community to come together to celebrate Bill's life and legacy.
The impact of Bill's nearly 50-year career is immeasurable, but the results can be found among children in nearly every community in the United States. The training, mentoring and research to which he dedicated his life will continue to make a difference for children today and for many generations to come. We are grateful for all he did and for the legacy of hope he leaves behind for so many children and their families.
Please join us in supporting the Pelham family and many friends during this difficult time.
His family invites readers to share memories of Bill by sending messages, photos or videos to bill.pelham.remembrance@gmail.com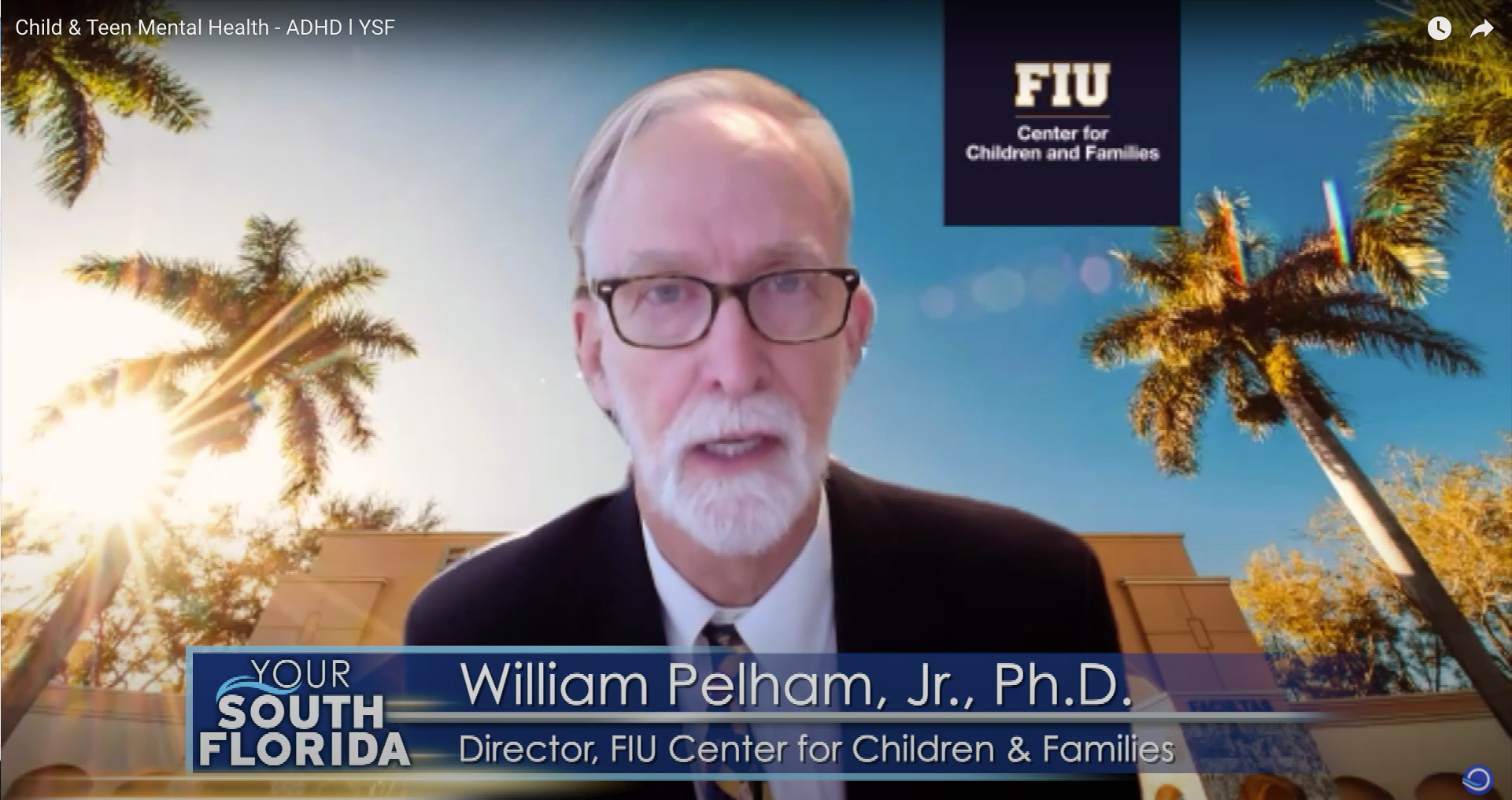 Featured in: Your South Florida
Center for Children and Families Director William E. Pelham, Jr. ABPP discusses the prevalence of ADHD, treatment options and tips for families.